Well, here are a few more things I did.
These were done about 4yrs ago, when I was still in college. The Ultramarines were fun to do, but not much scope for conversion etc. Sadly.
Sicarius, lovely model, really. Shame I didn't quite understand highlighting when I did him.
Camouflaged sentinel. Loved this little bugger, even converted a dead soldier on the base. Shame, all the things in the post have been sold to finance other things. Not least university. Ballache.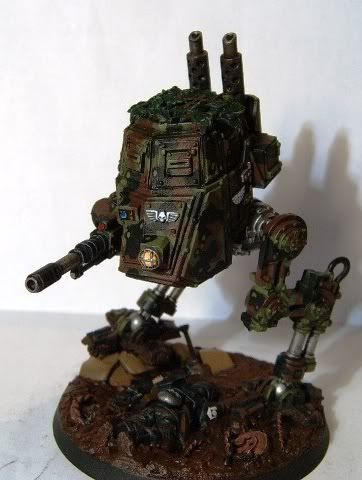 Steve