Good evening all.
Two days until I leave the UK for 8 weeks. Not returning until the day before GDUK.
First was an attempt at painting whitewashed tanks using "The marmite method" (Prior to me owning an airbrush).
Problem is, it's too stark and unlike white
wash
looks more like solid chips. Still. Fun for a bit.
In a time before everyone was doing turretless chimeras.... lol.
Solid state stowage block. (matching sized plate on bottom fits into Chimera top door recess).
Some of my ogre kingdoms models.
Hand painted the shoulderguards... Always fun....
Some shots Rictus did for me a couple of years back.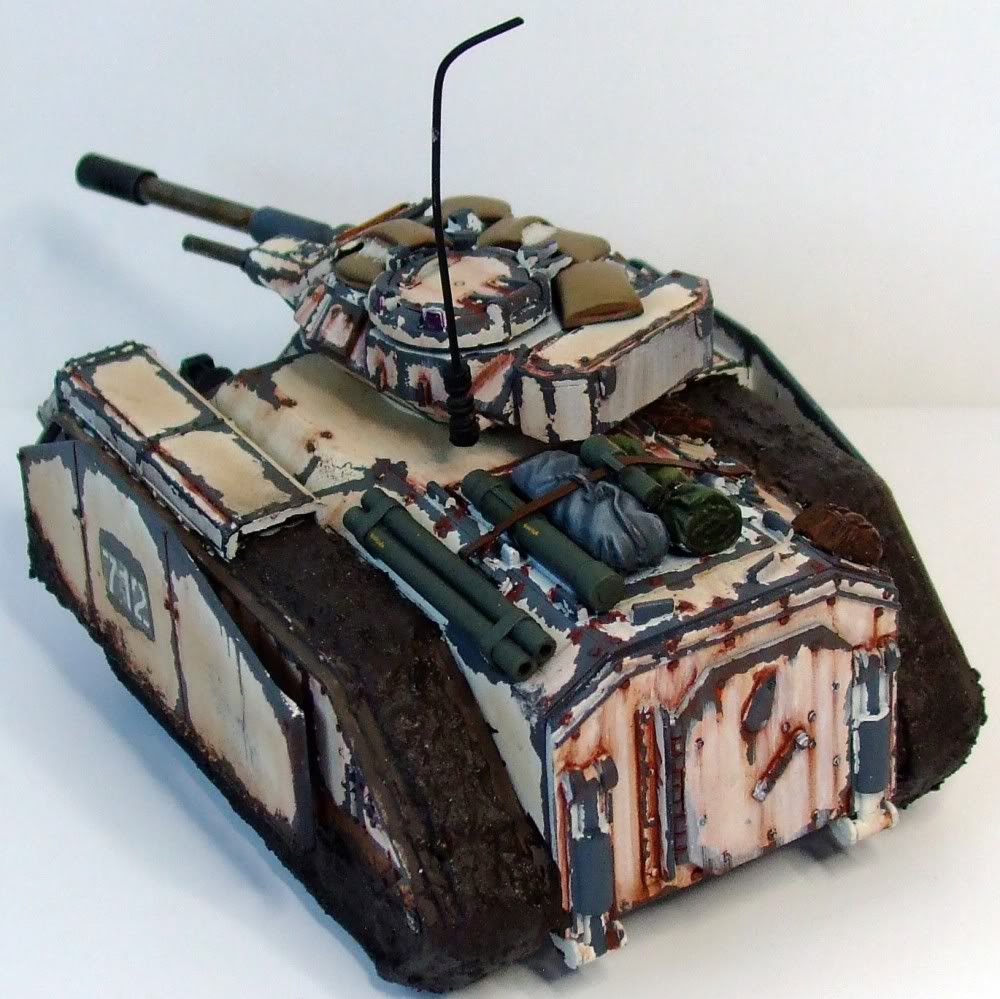 Missile launchers and tubes scratchbuilt. Copied from Elysian weapons, slightly scaled up to fit Heroic scale.
Damn shame GW don't do sprues anymore. Predator turrets on Chimeras look the biz.
The camo scheme meant to go with the initial winter vehicles. Then FW started making Krieg models....
Until Next time boys and girls.
Steve